Country Storage - Post Office
143 W Central Ave
Eagar, AZ 85925-1106
(928) 316-0094
Office Hours
Sunday
Closed
Monday - Friday

8:00 AM

-

4:30 PM

Saturday
Closed
Access Hours
| | |
| --- | --- |
| Sunday - Saturday | Open 24 Hours |
24 Hour Access
Size

Unit Details

Price

Self Storage, Drive Up, Outside, Roll Up

1st Month Free for Self Storage Units(Exp: 2023-09-01)

Self Storage, Drive Up, Outside, Roll Up

1st Month Free for Self Storage Units(Exp: 2023-09-01)

Self Storage, Drive Up, Outside, Roll Up

1st Month Free for Self Storage Units(Exp: 2023-09-01)

Self Storage, Drive Up, Outside, Roll Up

1st Month Free for Self Storage Units(Exp: 2023-09-01)

Self Storage, Drive Up, Outside, Roll Up

1st Month Free for Self Storage Units(Exp: 2023-09-01)

Self Storage, Drive Up, Outside, Roll Up

1st Month Free for Self Storage Units(Exp: 2023-09-01)

Self Storage, Drive Up, Outside, Roll Up

1st Month Free for Self Storage Units(Exp: 2023-09-01)

Self Storage, Drive Up, Outside, Roll Up

1st Month Free for Self Storage Units(Exp: 2023-09-01)

Self Storage, Drive Up, Outside, Roll Up

1st Month Free for Self Storage Units(Exp: 2023-09-01)

Self Storage, Drive Up, Outside, Roll Up

1st Month Free for Self Storage Units(Exp: 2023-09-01)

Self Storage, Drive Up, Outside, Roll Up

1st Month Free for Self Storage Units(Exp: 2023-09-01)

Self Storage, Drive Up, Outside, Roll Up

1st Month Free for Self Storage Units(Exp: 2023-09-01)

Self Storage, Drive Up, Outside, Roll Up

1st Month Free for Self Storage Units(Exp: 2023-09-01)

Self Storage, Drive Up, Outside, Roll Up

1st Month Free for Self Storage Units(Exp: 2023-09-01)

Self Storage, Drive Up, Outside, Roll Up

1st Month Free for Self Storage Units(Exp: 2023-09-01)

Self Storage, Drive Up, Outside, Roll Up

1st Month Free for Self Storage Units(Exp: 2023-09-01)

Self Storage, Drive Up, Outside, Roll Up

1st Month Free for Self Storage Units(Exp: 2023-09-01)

Self Storage, Drive Up, Outside, Roll Up

1st Month Free for Self Storage Units(Exp: 2023-09-01)

Self Storage, Drive Up, Outside, Roll Up

1st Month Free for Self Storage Units(Exp: 2023-09-01)

Self Storage, Drive Up, Outside, Roll Up

1st Month Free for Self Storage Units(Exp: 2023-09-01)
Bed, King Size
approximately 70 cubic feet
Bed, Double Size
approximately 55 cubic feet
Bed, Single
approximately 40 cubic feet
Bed, Bunk (set of 2)
approximately 70 cubic feet
Dresser, Chest of Drawers
approximately 30 cubic feet
Cedar Chest
approximately 15 cubic feet
Ironing Board
approximately 10 cubic feet
Side Tables
approximately 10 cubic feet
Wardrobe Boxes (30 hangers)
approximately 10 cubic feet
Mirror
approximately 10 cubic feet
Size Suggestion
To receive a size suggestion, select the items you wish to store.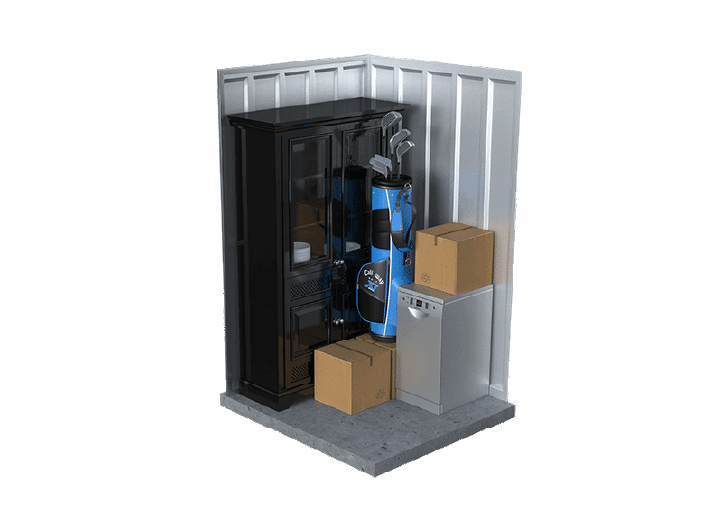 When paying for a year in advance use the code 1YEARDISCOUNT
Self Storage Units in Eagar, AZ 85925
Country Storage - Harless St is conveniently located on West Central Ave, near the USPS and White Mountain Dental Office. We're happy to serve Eagar, Springerville, Greer, Alpine, and several other surrounding areas. You can get to us via Highway 260.
Country Storage - Harless St is your ideal self storage solution located in Eagar, AZ. Our storage facility is clean, secure, and full of storage units available in a variety of sizes. Not to mention, we offer flexible lease options, quality security features, and great customer service.
Are you interested in storing with us? We have the solution to your storage needs. Take a look at our unit prices and availability to get started. Give us a call at
(928) 333-1366
to speak with a storage expert.
Variety Of Unit Sizes

Electronic Locks

Digital Video Surveillance

Fully Fenced Facility

Drive-Up Access

24-Hour Access

Rent From Your Phone

Close to Highway 260
Head south on N Main St toward W Central Ave

Turn right onto W Central Ave

Country Storage - Downtown will be on the left
Head southwest on US-180 BUS S/S Mountain Ave

Turn right onto W Central Ave

Country Storage - Downtown will be on the left
Head north on Co Rd 1120/Main St toward Butler Ave

Turn right onto AZ-260 E

Country Storage - Downtown will be on the right
Head west on US-180 W toward 1st E St

Turn right onto US-180 W/US-191 N

Continue straight onto E Central Ave

Country Storage - Downtown will be on the left
Check Out What Our Customers Are Saying